2020 Guthrie Super Sprint Duathlon

2020 Guthrie Super Sprint Duathlon is set for May 2th, 2020 with a start time of 7:30am.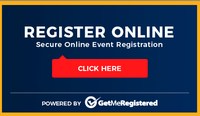 This will be the sixth year for this race and I am looking forward to providing yet another great race experience on what I believe is the fastest, flattest run/bike course in Oklahoma.
For those that have yet to race this venue the transition/start is located directly on Main Str (Oklahoma Ave) in downtown Guthrie. The run course is a (1st run) 2m run on main street. The bike course goes north on Wentz Ave straight out (north) on old Hwy 77 (new bridge across the Cimarron River..!!..) to the turnaround coming straight back (south) to the transition area. The final run is a 1m run on the same first run course back to the finish line.
Registration is now open. The lower pricing structure will be at the lowest price I can afford making it more affordable to race without the typical high cost that most races have. "But" it does not include a T-shirt. You will have the option during registration to purchase your T.
These past few years I have had feedback from several competitors that they would prefer a lower price over yet another T-shirt. With this change your total cost with a T-shirt will still be a lower registration expense than most Duathlons in the state or out of state races.
I will print off a finishers certificate (no charge) to those that would like something to have to commemorate their finish. I could/would also include your finish time if you request that option.